It can be quite difficult to create and utilize a successful email marketing campaign. The most important part is to be as critical as possible when working on your creative(s). Below are two key points that you should be focusing on before submitting your email in.
Point 1: The measured read.
Often times, email creative's are put together by different people. Some individuals will be working on the design, while another group or individual is working on the copy. Depending on how well these two entities come together, can be the difference between an email message's success or its failure. It is important to take quite a few minutes to read through the email in a slow and measured pace.
Do not quickly read from one sentence to the next. Pause between each line and make sure that the correct story is being projected. Consistently ask yourself important questions, like "Does my headline explain my point" or "Would a reader know the purpose of my email without having to read the body itself". In addition, take the time to check for smooth line breaks if you are utilizing multiple lines in the body. If your line breaks give the email message an appearance of choppiness, you should consider rearranging either a word or whole phrase to a different part of the copy.
Lastly, did you provide too much context? It is normal for a reader to spend only a short number of seconds reading any given email, so 'short and sweet' is the best approach.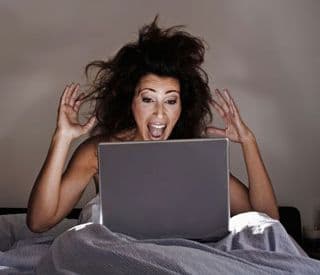 Point 2: The 'tired eye' test. 
Preview the email itself in the situation most recipients will see it. Make sure your eyes are relaxed and unfocused, almost to the point of being blurry (squint if you need to). Does the main message appear clear? Are you able to tell what you are supposed to click on, without getting a clear look at any image or reading the body? Often times it may be difficult for your audience to differentiate between your primary message and other creative aspects and/or secondary messages within the email.
It is important to keep your audiences focus on the primary message and to help do this; designers will often use various techniques. These techniques usually entail utilizing contrast in type color, balancing image sizes and using type size and position within the body, to create a definite hierarchy of importance.
Most of us do not have a professional degree with a background in creative writing or web design, but using the two steps above will certainly help you critique all your future email creative's, like a seasoned veteran. Remember to give your closest attention to the specifics of your email message and you will have more success utilizing this amazing marketing resource.